Home
>
Sprayer Parts
>
Sprayer Tips, Caps, & Strainers
>
Combo-Jet Spray Tips
Combo-Jet SR Series Tip/Cap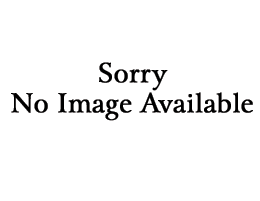 Contact to order

Please reference part # SR80-25 when
you get in touch. Thank you!
More Information
Tip/Cap provides smaller droplets for good coverage, with lower drift potential.


Stainless steel tip is a permanent part of the cap.
Snap-in strainer is longer, with 40% more area to reduce tip plugging, and can be cleaned without removing from the Tip-Cap, which reduces the potential for debris dislodged during cleaning to plug the tip.
The strainer snaps in...and out, while the seal and spray tip stay in place - so you only have one part to handle...instead of four.
The Tip-Cap, strainer and seal stay assembled when you change nozzles which makes them easier to handle and store. It also prevents debris dislodged while changing the nozzle from plugging the tip.
Drift control models (SR, MR & DR) utilize a closed TURBULENCE chamber design which does not rely on air entrainment - no air hole to plug.
Much easier to clean and handle, especially with gloves. Safer too!
Radialock cap design secures cap in place, so it is less likely to get knocked off...and, it does not over-compress the seal.
Large, easy-to-read model number and tip size are imprinted on international color-coded cap.
Fits COMBO-JET®, COMBO-RATE® and conventional (adapter required) nozzle bodies.
Large selection of droplet size selective tip sizes available in both 80 and 110 degree flat fan models.
Exclusive drift reduction nozzle for Blended Pulse® spray systems.
| | |
| --- | --- |
| Part # | Description |
| SR110-015 | Small Droplet Drift Control Flat Fan Spray Tip-Cap; 110°-015 |
| SR110-02 | Small Droplet Drift Control Flat Fan Spray Tip-Cap; 110°-02 |
| SR110-025 | Small Droplet Drift Control Flat Fan Spray Tip-Cap; 110°-025 |
| SR110-03 | Small Droplet Drift Control Flat Fan Spray Tip-Cap; 110°-03 |
| SR110-04 | Small Droplet Drift Control Flat Fan Spray Tip-Cap; 110°-04 |
| SR110-05 | Small Droplet Drift Control Flat Fan Spray Tip-Cap; 110°-05 |
| SR110-06 | Small Droplet Drift Control Flat Fan Spray Tip-Cap; 110°-06 |
| SR110-08 | Small Droplet Drift Control Flat Fan Spray Tip-Cap; 110°-08 |
| SR110-10 | Small Droplet Drift Control Flat Fan Spray Tip-Cap; 110°-10 |
| SR110-12.5 | Small Droplet Drift Control Flat Fan Spray Tip-Cap; 110°-12.5 |
| SR110-15 | Small Droplet Drift Control Flat Fan Spray Tip-Cap; 110°-15 |
| SR110-20 | Small Droplet Drift Control Flat Fan Spray Tip-Cap; 110°-20 |
| SR110-25 | Small Droplet Drift Control Flat Fan Spray Tip-Cap; 110°-25 |
| | |
| SR80-01 | Small Droplet Drift Control Flat Fan Spray Tip-Cap; 80°-01 |
| SR80-015 | Small Droplet Drift Control Flat Fan Spray Tip-Cap; 80°-015 |
| SR80-02 | Small Droplet Drift Control Flat Fan Spray Tip-Cap; 80°-02 |
| SR80-025 | Small Droplet Drift Control Flat Fan Spray Tip-Cap; 80°-025 |
| SR80-03 | Small Droplet Drift Control Flat Fan Spray Tip-Cap; 80°-03 |
| SR80-04 | Small Droplet Drift Control Flat Fan Spray Tip-Cap; 80°-04 |
| SR80-05 | Small Droplet Drift Control Flat Fan Spray Tip-Cap; 80°-05 |
| SR80-06 | Small Droplet Drift Control Flat Fan Spray Tip-Cap; 80°-06 |
| SR80-08 | Small Droplet Drift Control Flat Fan Spray Tip-Cap; 80°-08 |
| SR80-10 | Small Droplet Drift Control Flat Fan Spray Tip-Cap; 80°-10 |
| SR80-125 | Small Droplet Drift Control Flat Fan Spray Tip-Cap; 80°-12.5 |
| SR80-15 | Small Droplet Drift Control Flat Fan Spray Tip-Cap; 80°-15 |
| SR80-20 | Small Droplet Drift Control Flat Fan Spray Tip-Cap; 80°-20 |
| SR80-25 | Small Droplet Drift Control Flat Fan Spray Tip-Cap; 80°-25 |