Home
>
Sprayer Parts
>
Sprayer Tips, Caps, & Strainers
>
Combo-Jet Spray Tips
Combo-Jet MR Series Tip/Cap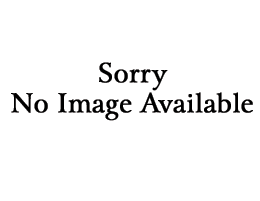 Contact to order

Please reference part # MR80-25 when
you get in touch. Thank you!
More Information
Great All-Purpose Tip - Tip & Cap all-in-one


Medium size droplet range for good coverage with a significant reduction in spray drift.
Excellent spray pattern over wide pressure range (25-100 psi).
80 and 110 degree spray angle stainless steel tips.
Easily serviceable snap-in pre-orifice.
Compact dual orifice without air entrainment. Ideal for Capstan® controlled spray systems.
SR, MR & DR nozzles include a pre-orifice. The MR & DR pre-orifice is the same color as the Tip-Cap.
The Tip-Cap and pre-orifices cannot be interchanged between Tip-Cap models (SR, MR, DR) as the closed chamber that determines the droplet size differs between the models.
| | |
| --- | --- |
| Part # | Description |
| MR110-015 | Mid-Range Flat Fan Spray Tip-Cap; 110°- 015 |
| MR110-02 | Mid-Range Flat Fan Spray Tip-Cap; 110°- 02 |
| MR110-025 | Mid-Range Flat Fan Spray Tip-Cap; 110°- 025 |
| MR110-03 | Mid-Range Flat Fan Spray Tip-Cap; 110°- 03 |
| MR110-04 | Mid-Range Flat Fan Spray Tip-Cap; 110°- 04 |
| MR110-05 | Mid-Range Flat Fan Spray Tip-Cap; 110°- 05 |
| MR110-06 | Mid-Range Flat Fan Spray Tip-Cap; 110°- 06 |
| MR110-08 | Mid-Range Flat Fan Spray Tip-Cap; 110°- 08 |
| MR110-10 | Mid-Range Flat Fan Spray Tip-Cap; 110°- 10 |
| MR110-12.5 | Mid-Range Flat Fan Spray Tip-Cap; 110°- 12.5 |
| MR110-15 | Mid-Range Flat Fan Spray Tip-Cap; 110°- 15 |
| MR110-20 | Mid-Range Flat Fan Spray Tip-Cap; 110°- 20 |
| | |
| MR80-01 | Mid-Range Flat Fan Spray Tip-Cap; 80°- 01 |
| MR80-015 | Mid-Range Flat Fan Spray Tip-Cap; 80°- 015 |
| MR80-02 | Mid-Range Flat Fan Spray Tip-Cap; 80°- 02 |
| MR80-025 | Mid-Range Flat Fan Spray Tip-Cap; 80°- 025 |
| MR80-03 | Mid-Range Flat Fan Spray Tip-Cap; 80°- 03 |
| MR80-04 | Mid-Range Flat Fan Spray Tip-Cap; 80°- 04 |
| MR80-05 | Mid-Range Flat Fan Spray Tip-Cap; 80°- 05 |
| MR80-06 | Mid-Range Flat Fan Spray Tip-Cap; 80°- 06 |
| MR80-08 | Mid-Range Flat Fan Spray Tip-Cap; 80°- 08 |
| MR80-10 | Mid-Range Flat Fan Spray Tip-Cap; 80°- 10 |
| MR80-125 | Mid-Range Flat Fan Spray Tip-Cap; 80°- 12.5 |
| MR80-15 | Mid-Range Flat Fan Spray Tip-Cap; 80°- 15 |
| MR80-20 | Mid-Range Flat Fan Spray Tip-Cap; 80°- 20 |
| MR80-25 | Mid-Range Flat Fan Spray Tip-Cap; 80°- 25 |