Home
>
ONSITE - Septic / Cistern Tanks & Access.
Septic/Cistern Tank Accessories - for Concrete tanks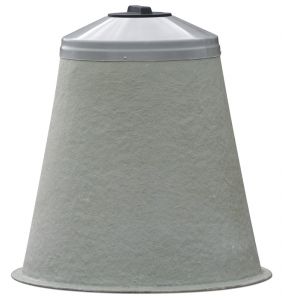 Contact to order

Please reference part # E-CBR when
you get in touch. Thank you!
More Information
This item is designed to replace the manway on a concrete septic tank. It is conical in design with a 37" internal base (plus a 2" flange), tapering to a 24" standard septic lid which includes an 8" pumpout lid. Total height is 3-feet. Manufactured from fibreglass for strength and ruggedness.