Home
>
ONSITE - Septic / Cistern Tanks & Access.
Infiltrator Septic Field Chamber System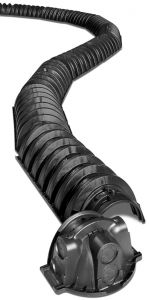 Contact to order

Please reference part # INF-EQ-36EC when
you get in touch. Thank you!
More Information
These modules are designed to replace, and improve upon, the standard perforated pipes used in septic fields previously. Each module is 48" L x 22" W x 12" H. They interconnect to each other and allow for a 15-degree angle for curved systems. Promotes bacterial activity and prolongs the useful life of your septic field. Shown with end cap at front.